14. Part 2 Live Panel Event Dark Whispers Vol 1: Australia's First Woman's Horror Anthology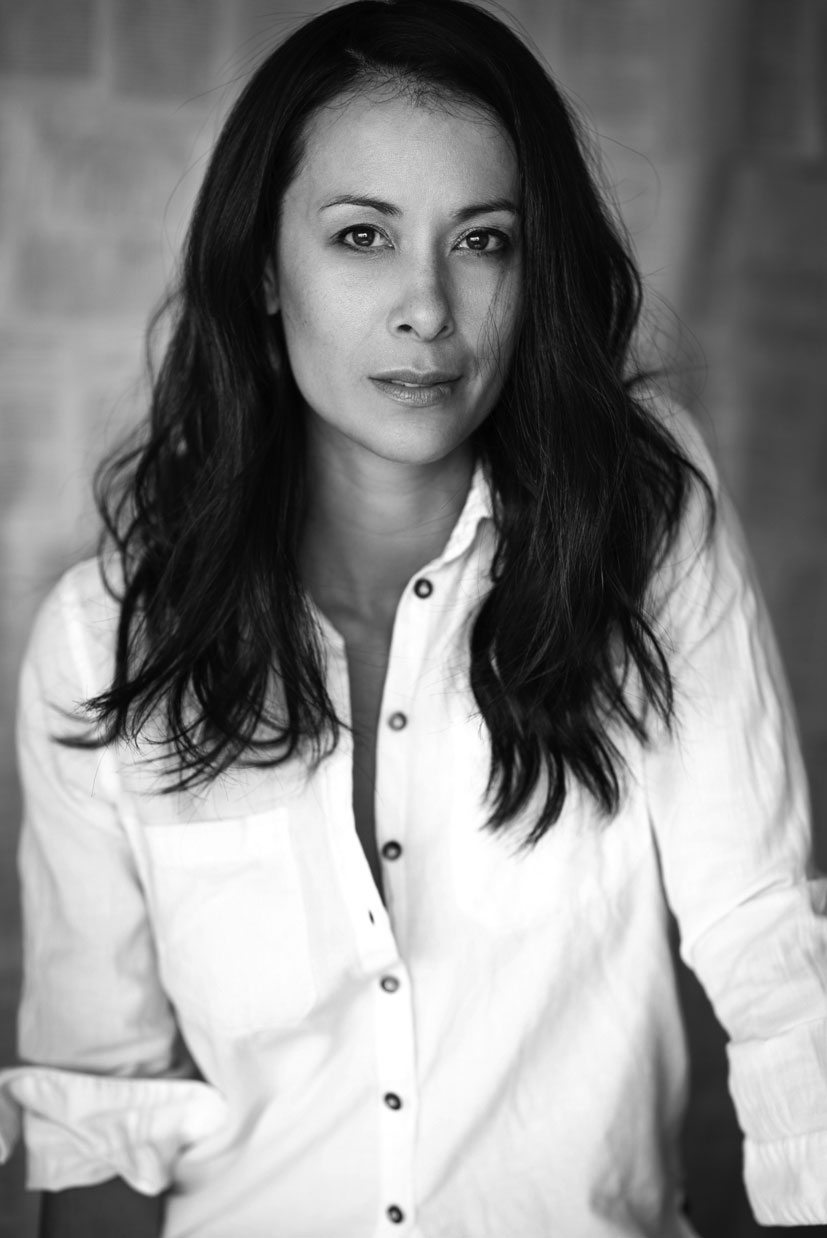 ROSIE LOURDE
Moderator
Rosie Lourde is a content creator traversing roles, formats and genres. Rosie's feature directorial debut, romcom Romance On The Menu, launched on Netflix ANZ in September 2020 and trended at #3 in its first weekend. Horror short, Dashcam, played as part of horror anthology series Deadhouse Dark at CanneSeries 2020. Digital series Starting From Now (which Rosie acts in and produced) has amassed over 135 million views online, sold to Australian broadcaster SBS and won numerous awards. Rosie was a writer/director/producer of virtual reality film Breach, producer on indie feature Skin Deep; and acted in several other projects including mumble core feature Chocolate Oyster which screened at Sydney Film Festival 2018. She was formerly the Investment Manager of Online Production at Screen Australia, as well as a co-Vice President of WIFT NSW, and currently sits on the Screen Australia Gender Matters Taskforce.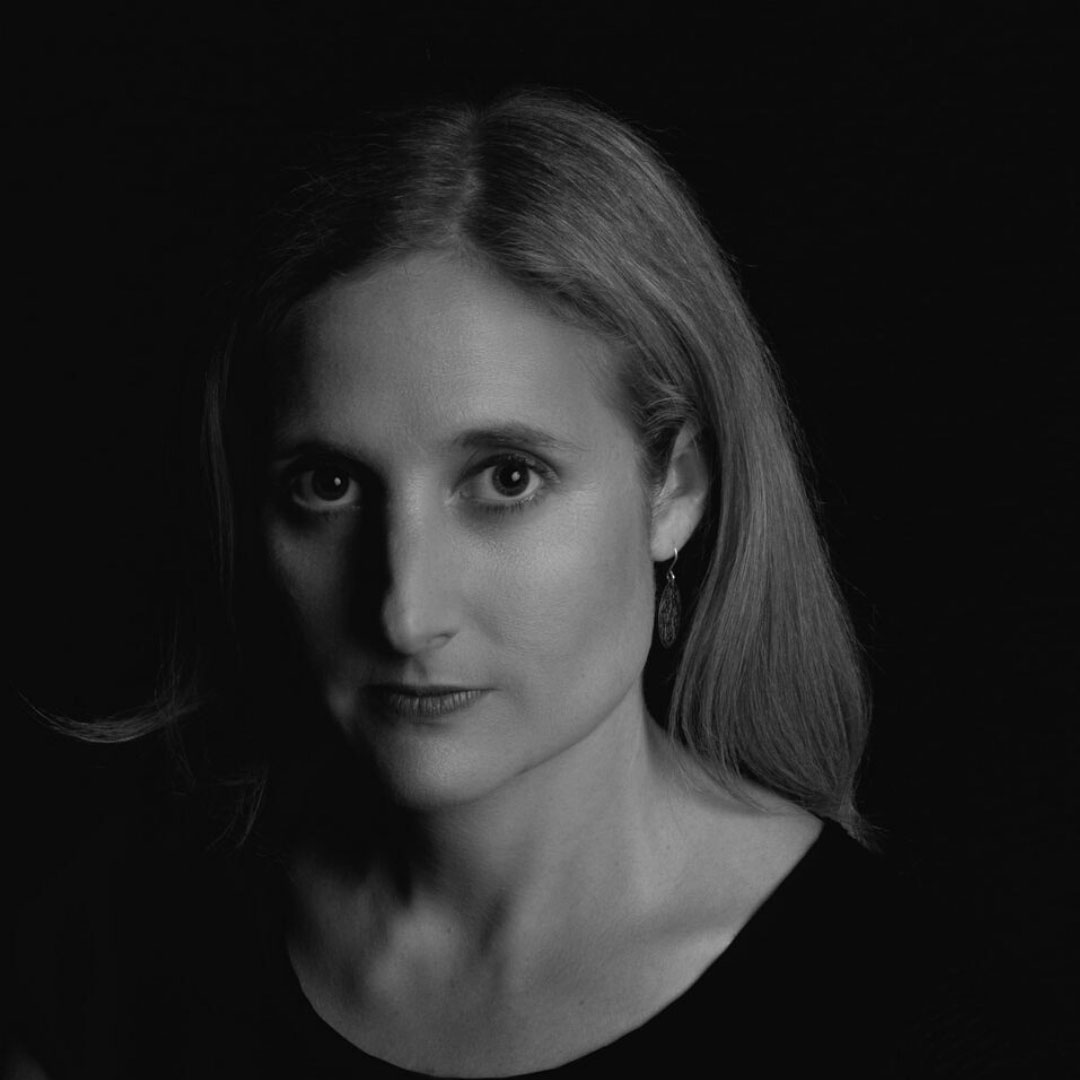 MEGAN RIAKOS
Creator/Producer & Writer/Director of wrapround Book of Dark Whispers
Megan Riakos is a dynamic filmmaker bringing a distinctive female lens to the world of genre filmmaking. As the writer/director/producer of the thriller Crushed, she was behind the film's innovative Australian release becoming one of the most successful cinema-on-demand screening runs in the country and acquisitions by Qantas and Channel 10. She is the creator and producer of Australia's first female horror anthology Dark Whispers – Volume 1 which premiered locally at Cinefest OZ and internationally at Cinequest Film & Creativity Festival and is now available on iTunes, Google Play and on SBS from 8 March. She is also the writer/director of an episode of the upcoming Deadhouse Dark horror series which screened at Canneseries and will release on Shudder on 29 April.  She compliments her filmmaking with her role as co-founder and board member of the Not-For-Profit organisation Women in Film & Television (WIFT) Australia and merges these two fields of creativity and advocacy via her company Hemlock & Cedar Films, which focuses on amplifying female voices. Megan is also a mentor and teacher, having taught at UNSW, AFTRS, QUT, NIDA and ACA.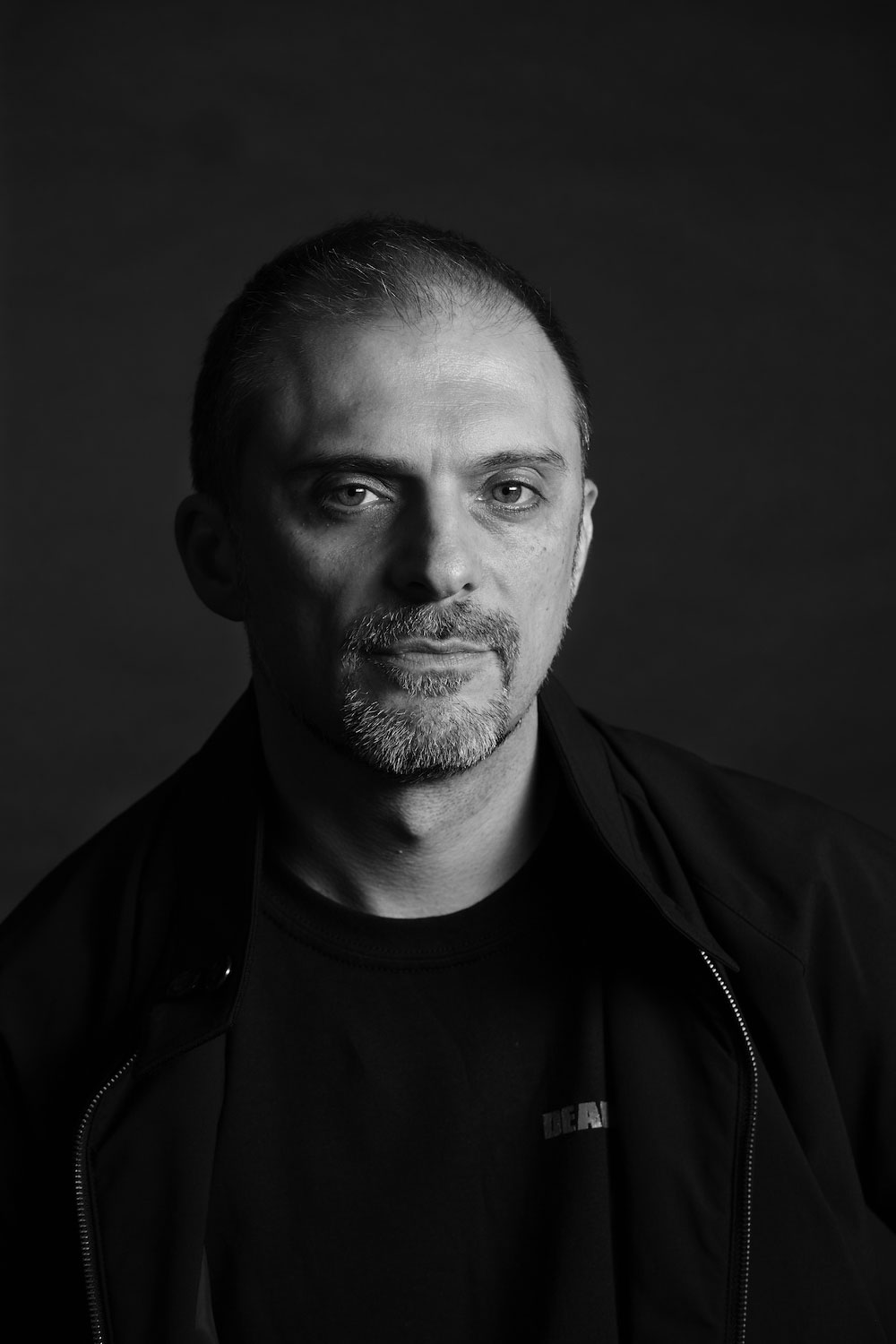 ENZO TEDESCHI
Executive Producer
A versatile filmmaker, Enzo is recognised among his peers as a prolific and innovative Producer, Director & Writer. Enzo's varied body of work ranges from viral horror feature film The Tunnel – which amassed over 20 million views and downloads around the world – to hit indie feature documentaries like Food Matters and Sydney Film Festival Award winning The Crossing.
As a Director, Enzo made his theatrical feature film debut with conspiracy thriller Event Zero, and his ongoing commitment to the web series space and community earned him The Michael Ajakwe Jr Lifetime Achievement Award from Melbourne WebFest. Enzo is the Showrunner of the Shudder Original Series Deadhouse Dark, which premieres on April 29.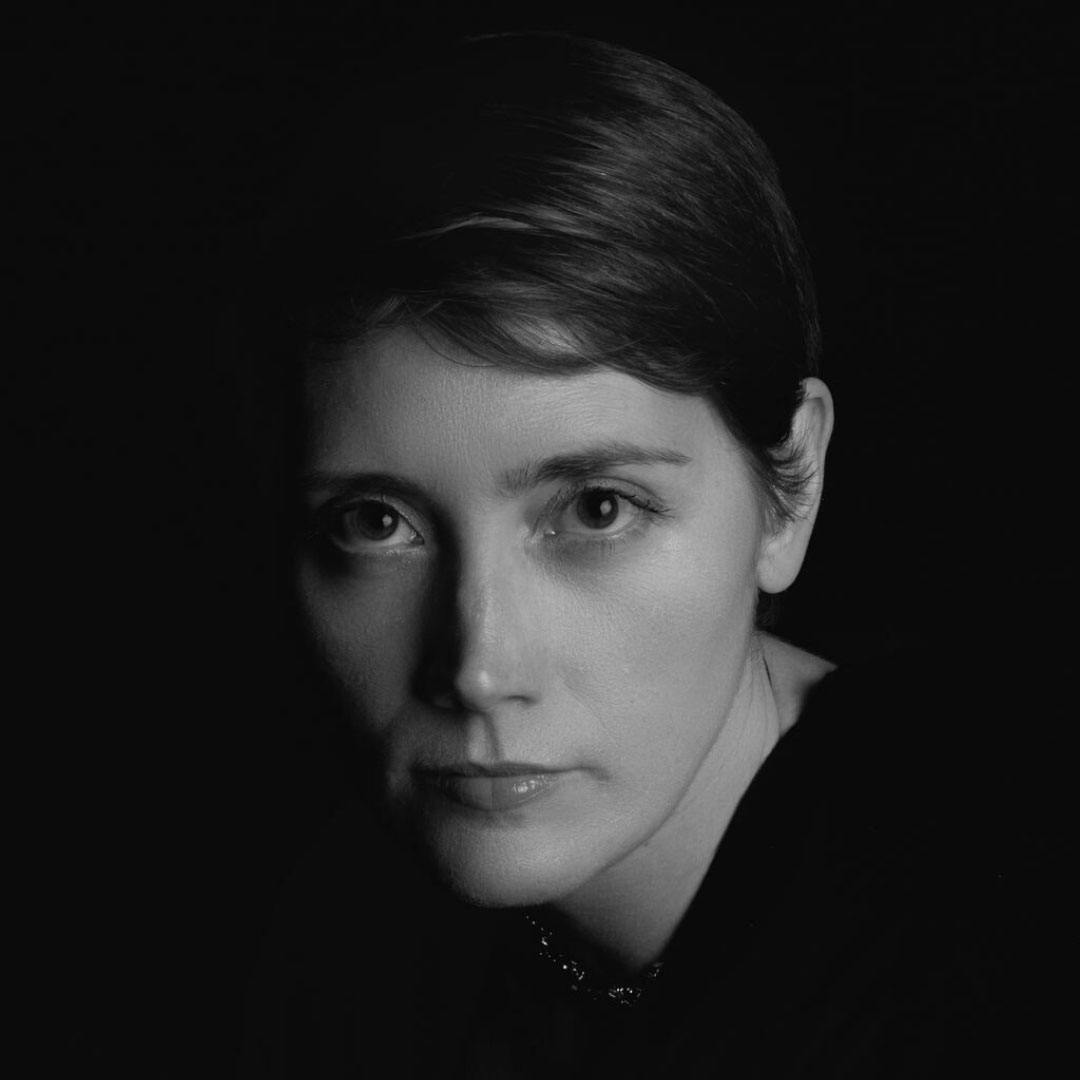 BRIONY KIDD
Associate Producer & Director of segment Watch Me
Briony grew up in Tasmania and is a graduate of VCA School of Film & Television in Melbourne. Her acclaimed short film, gothic melodrama The Room at the Top of the Stairs, screened at many festivals internationally and was licensed by AMC's Shudder platform. She's also written for animation and is a playwright and theatre director, best known for the Radio Gothic collective, which presented new works at Dark Mofo in 2016 and 2017.
Most recently, she was funded for development through Screen Australia and Screen Tasmania to develop 'psycho-biddy' post-apocalyptic thriller The Motel at the End of the World, in collaboration with producer Catherine Pettman and script editor Sean Byrne. Briony is also a script editor and consultant, a freelance writer specialising in arts and film and a film programmer. In 2012 she co-founded Stranger With My Face International Film Festival, which promotes female perspectives in genre filmmaking.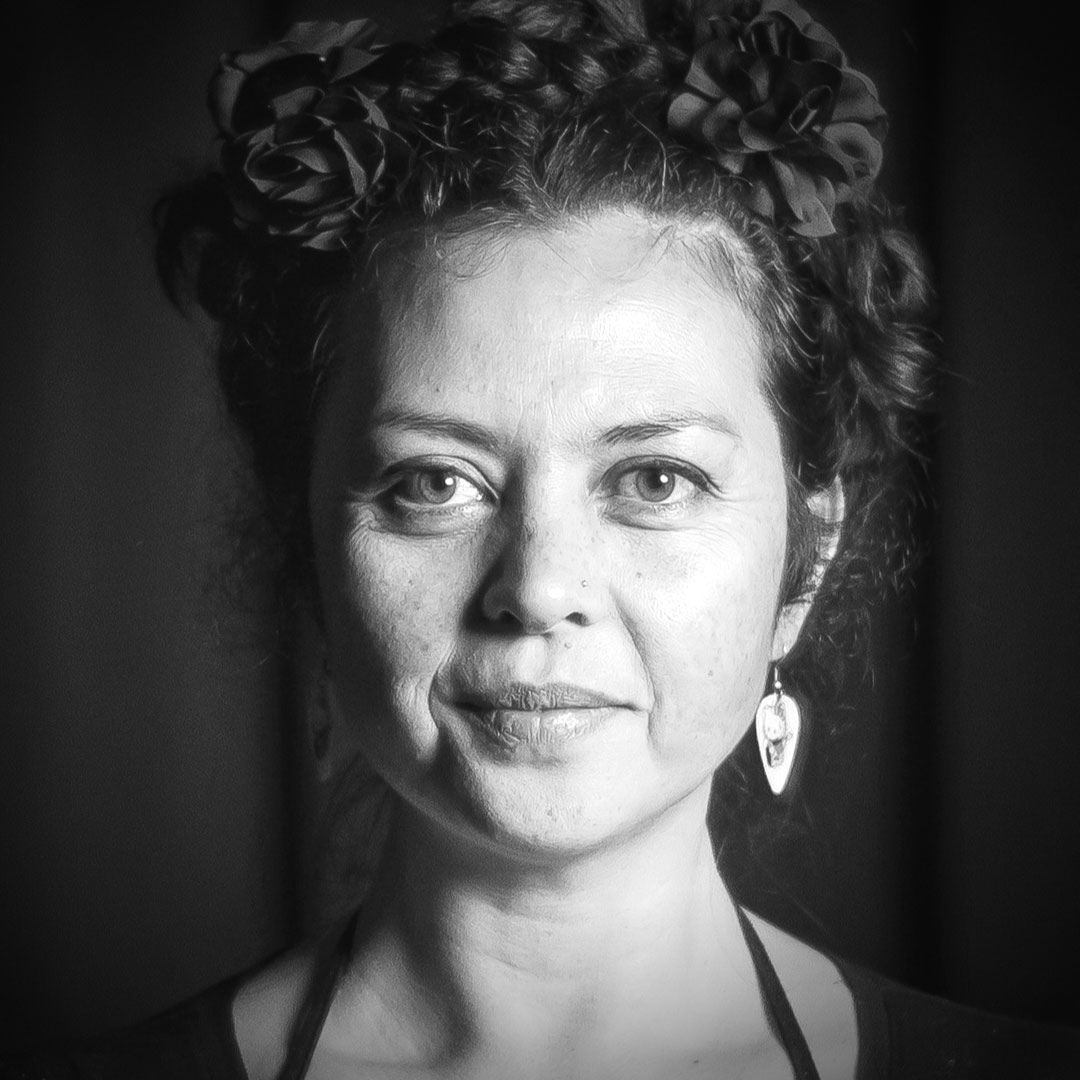 KATRINA IRAWATI GRAHAM
Writer/Director of segment White Song
Katrina is a writer and director as well as an emerging playwright. Her Indonesian ghost short film, White Song, is currently part of Megan Riakos's Dark Whispers Australian women's horror anthology, premiering at CinefestOz in 2019 and playing at MonsterFest. The feature script of that short, Raesita Grey, received development through Screen Queensland's IncuBAIT horror initiative. She has written two crime web-series, Crime 101 for University of Queensland and the award winning SCOUT. Her play, Siti Rubiyah, developed through the LOTUS program, is currently optioned by Contemporary Asian Australian Performance (CAAP). It recently had showings at Sydney Festival and development with Sydney Theatre Company's Rough Draft. Katrina's memory play, Bi Empat, emerged from Playlab's Incubator program and is part of La Boite's 2019 Highway Festival. She is a facilitator for La Boite's community centered Open Homes show created by Singapore's Jeffrey Tan.
Katrina is also an active advocate for gender parity in the screen industries and is the Chair and Queensland Board Member of Women in Film and Television (WIFT) Australia. She celebrates her Indonesian-Australian heritage and champions representations of diversity. Although she writes in many genres, her true love is feminist horror.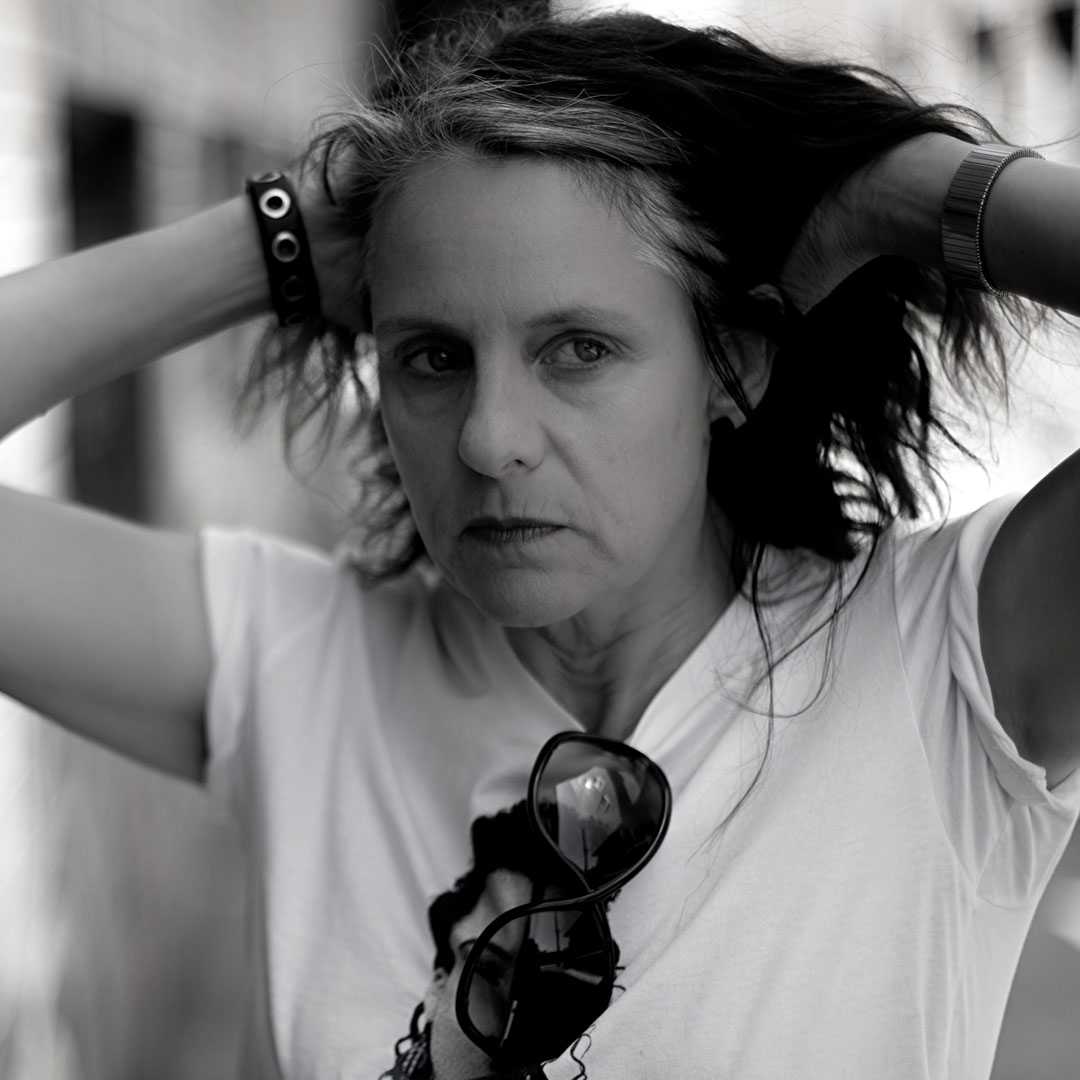 ANGIE BLACK
Director of segment Birthday Girl
Angie Black is a multiple award-winning Australian filmmaker and director who produces films that support the promotion and visibility of women on and behind the screen. Her debut feature film, The Five Provocations (2018) premiered at The Melbourne Queer Film Festival and was likened to "a Luis Buñuel or David Lynch film" at the Adelaide Film Festival.
Black has directed more than ten short films, which have screened at festivals around the globe, including Locarno and Melbourne International Film Festivals. She is a recipient of the 'Film Victoria's Independent Filmmaker Fund' for which she directed the short film Bowl Me Over (2001) winner best comedy St Kilda Film Festival and distributed by Palace Films. Black is a graduate of the Swinburne Film School, has completed a MA in screenwriting and a PhD on performance approaches in film production. She has directed television commercials, both locally and abroad and is a Senior Lecturer in film narrative fiction at the Victorian College of the Arts (VCA), the University of Melbourne.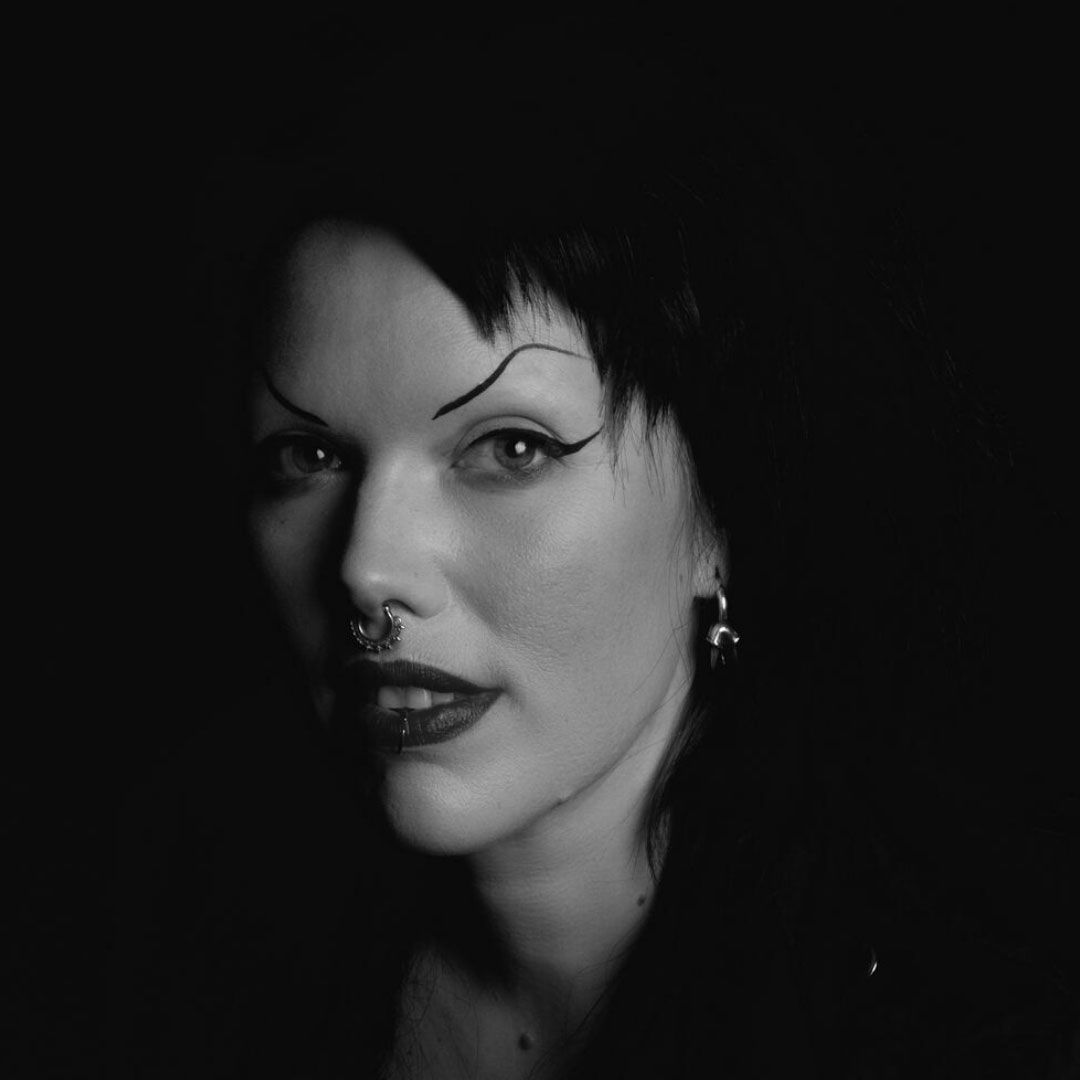 ISABEL PEPPARD
Writer/Director of segment Gloomy Valentine
Isabel Peppard is a multi award winning director, artist and stop motion animator whose work has screened at over 50 international festivals including MIFF, Sitges and Annecy as well as at art institutions such as GOMA (QLD) and MOMA (Rio De Janeiro). Her short animation Butterflies (starring Rachel Griffiths) won the Dendy Award at the Sydney Film Festival and was nominated for the AACTA. In 2014 Isabel was a recipient of The Directors Acclaim Fund from Screen Australia allowing her to write her first feature horror script, 'Silk', under the mentorship of acclaimed writer/director Jennifer Lynch (The Walking Dead, Chained). The script went on to win a project award at South Korea's Bucheon International Fantastic Film Festival, Asia's biggest competitive genre festival and market.
In 2014 Isabel and her co-director Josie Hess started to document the life of Morgana Muses a 50 yr old housewife from rural Australia who re-invented herself as a director and star of Feminist Erotica. Their feature documentary 'MORGANA' had it's world premiere at Melbourne International Film Festival 2019. Isabel's work uses gothic fairytale and handmade symbolic elements to tell humane stories of existential horror and personal transformation.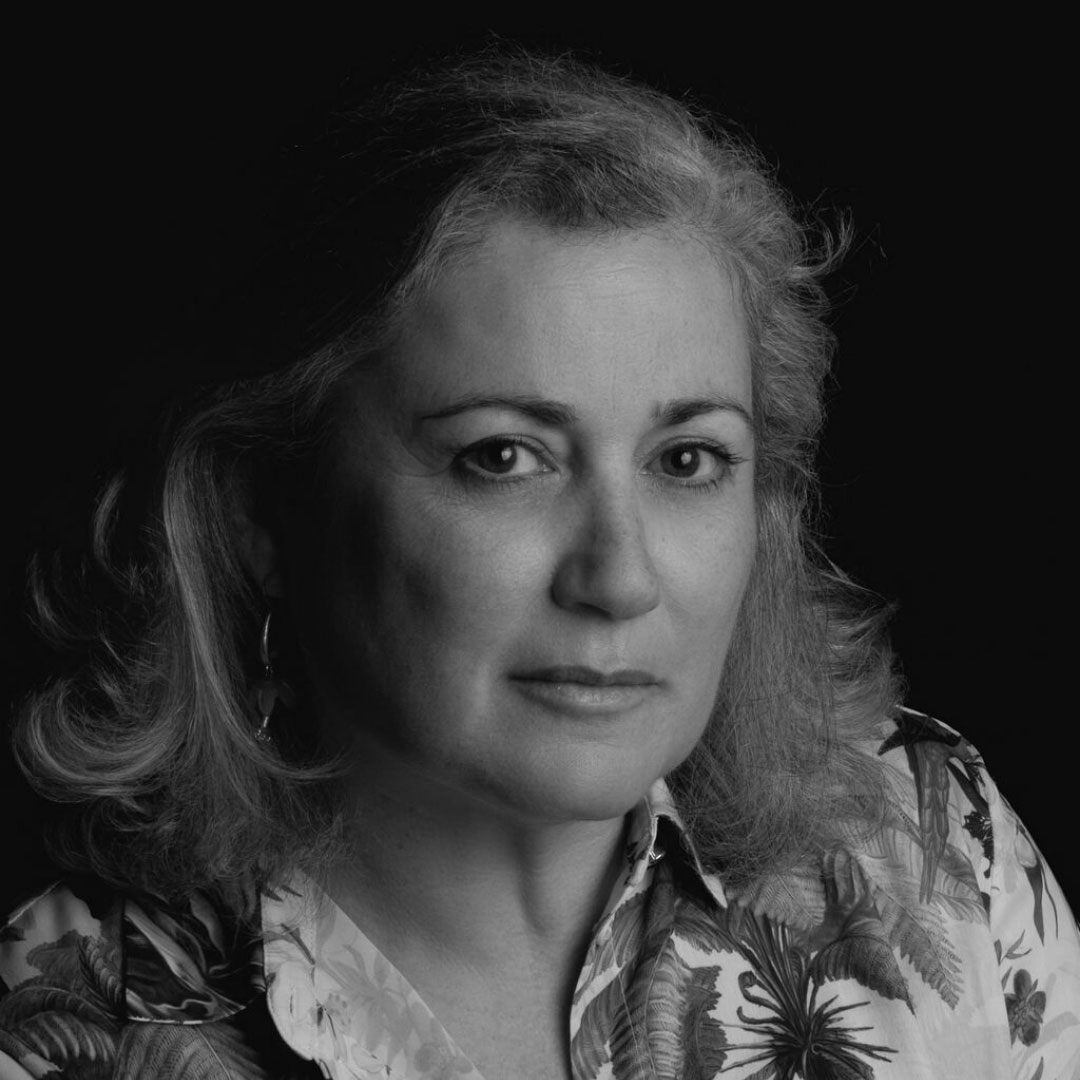 MARION PILOWSKY
Director of segment The Ride
Marion Pilowsky was a croupier specializing in roulette and baccarat when she successfully applied for a position as a network scheduler with the Independent Broadcasting Authority in London in 1990. She subsequently worked in UK Pay TV in program planning and acquisitions (Bravo TV) and later in Australia in production investment for the movie channels Showtime and Encore. She later worked for UIP (Paramount/Universal) in international distribution and was the MD of Myriad Pictures London, an international sales agent. In 2005 Marion founded Corner Table Productions. Her credits include SLEUTH (Jude Law/Michael Caine), and BEING JULIA (Annette Bening/Jeremy Irons). She co-wrote, produced and directed her debut feature film, THE FLIP SIDE (Eddie Izzard/Emily Taheny), for 20th Century Fox in 2018. In 2020 Marion co-created and directed RECIPE FOR LOVE a dating-cooking show exclusively for 50+ singles which was picked up for global distribution by Media Ranch Inc.  Marion is based in Adelaide, South Australia.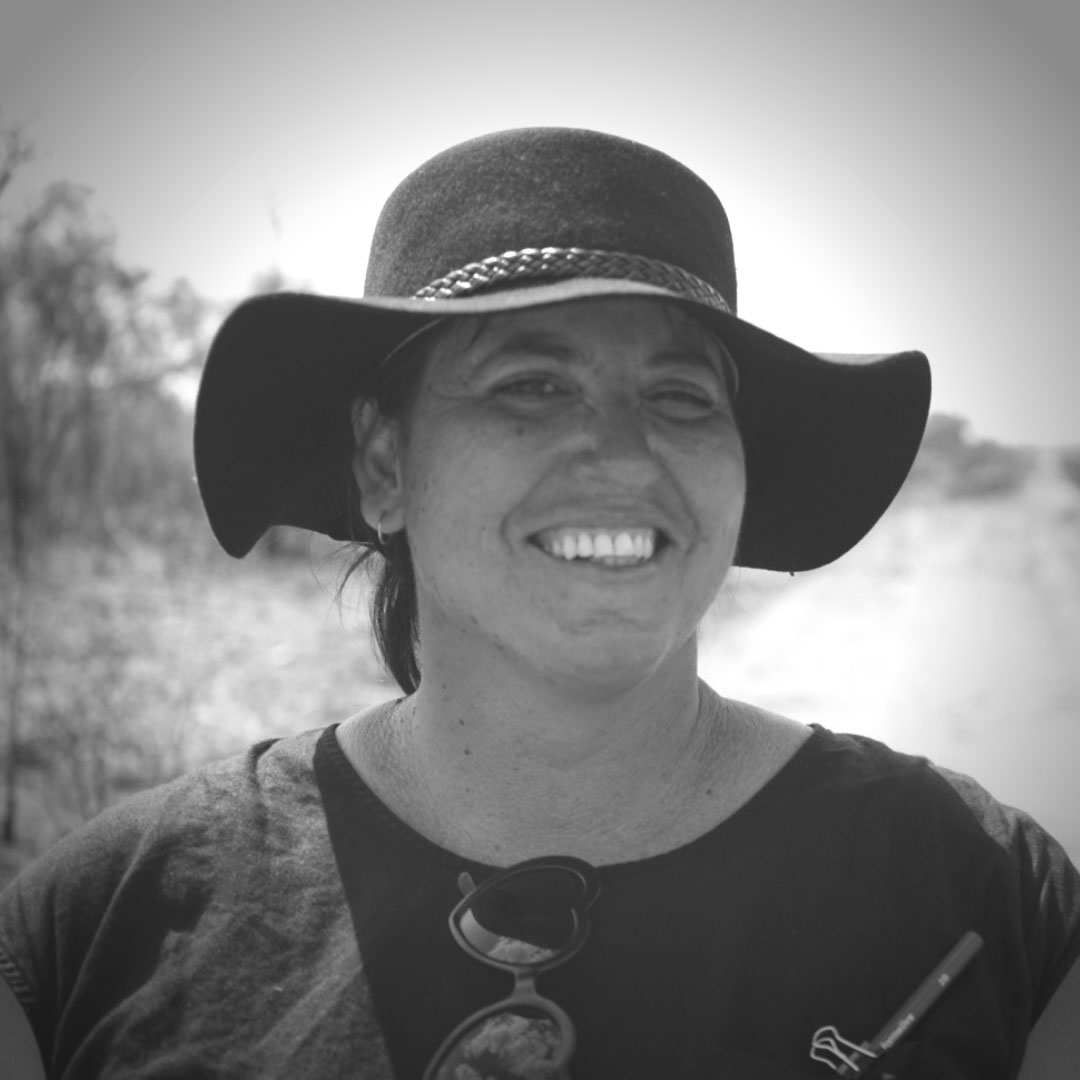 JUB CLERC
Writer/Director of segment Storytime
Jub is a Nyul Nyul/Yawuru woman from the Kimberley regions of Western Australia. A WAAPA's graduate from the 3year Acting course, Jub spent many years performing for numerous theatre companies before moving to film and TV, working on The Circuit 1 & 2, Bran Nue Dae, Mad Bastards, Satellite Boy, Jandamarra's War, Jasper Jones, and Mystery RD season 1. Jub has also written/directed short films and docs, Storytime, Music Men, Min Min Light, Abbreviation, from Tim Winton's feature – The Turning, Molly & Cara and Struggling Songlines. She has directed over 15 Indigenous Community Stories and reported for entertainment show, 'Around the Traps' and hosted kids' series, 'Mugu Kids' for NITV.
From 2010 Jub has been performing (seasonally) as a Soprano in the world's first Aboriginal Opera, 'Pecan Summer'. She wrote her first play, 'The Fever and the Fret', which premièred at Yirra Yaakin Theatre Company and won the 2017 'Kate Challis Award'. Jub's tv debut was directing 2 eps on Matchbox/ ABC TV series The Heights season 2. 
Jub is green-lit to direct her first feature film 'Sweet As' with Arenamedia in 2021 and is currently developing a supernatural thriller with Truant Pictures and feature anthology 'RED' with Ramu Producutions, Pink Pepper Productions and Ex-Producers – Brown Sugar Apple Grunt who brought you 'Via' and 'Waru'.